Our Mesquite Lawn Sprinkler Repair Team Keeps Up With Water Restrictions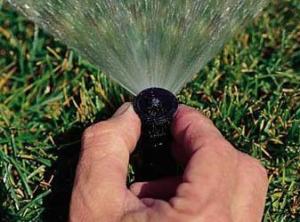 With Mesquite's constantly changing watering restrictions, it can be hard to keep your landscape looking its best all by yourself. With the help of our Mesquite sprinkler repair team, you can have a perfect tuned sprinkler system that only comes on when it's supposed to and can be easily programmed from your computer or Smartphone! You'll never have to worry about getting one of those hefty watering fines just for trying to make your lawn look its best.
Mesquite, being part of the Dallas-Fort Worth metro area, is constantly under one watering restriction or another. There is one thing that these restrictions have in common is that they allow watering for certain periods of time on certain days of the week based on the last digit of your address. Our sprinkler techs can install or tweak your system in a way that delivers the right amount of water to the roots of your plants that they grow stronger and can last longer without watering. Not only will you have a great looking landscape, you'll never have to worry about watering restrictions again.
Water Conservation in Mesquite Texas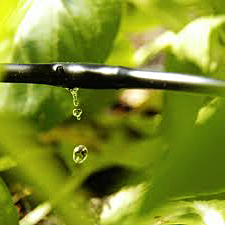 The keys to water conservation are knowing what plants you have, what their watering needs are and how to get those needs met without wasting ay water. Our techs focus on these things to make sure we are adjusting your sprinkler heads and drip lines to deliver water deep into the root systems of your landscape plants so they grow stronger and fuller and require less irrigation in the long run.
Every contractor on our Mesquite sprinkler repair team is fully trained in the latest water conservation methods. This means that when you call us in for repair work, we do it in a way that will get you the maximum results using the least water possible. Not only is this great because you save money on your water bill, it's great because it takes the strain off from our water supply. In some parts of the country almost 2/3 of all available drinking water is used for irrigation. Our techs would like to see the numbers in our area reversed so that only 1/3 of all water is used for landscapes.