Our Mesquite Sprinkler Repair Team Is Professional Grade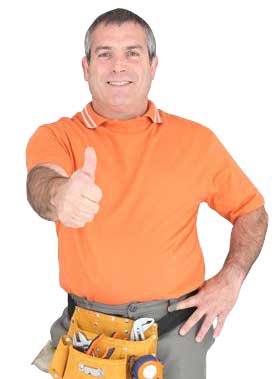 Sprinkler systems are finely tuned machines that need to be handled with highly skilled and trained experts. Our Mesquite sprinkler repair techs are those experts. We've been trained to recognize and repair all of the major problems that can occur with systems in addition to being able to make minute adjustments that can have amazing effects on the efficiency of the entire irrigation system. Having a great tech just a phone call away means that you never have to worry about problems in your sprinkler system. We are available when you need us and we guarantee you'll be satisfied with the results 100%.
Our repair team doesn't just do repairs. We are a full sprinkler installation service as well. When you choose our expert team, our Mesquite sprinkler installers will survey your land and section it off into zones. Each of these zones will have distinct watering needs. Our techs will then develop a preliminary plan based on the drainage of your yard so that the correct amount of water gets to each zone without wasting any water. This often involves multiple types of sprinkler heads (rotary, spray, mist and even drip lines) put at unequal intervals. This is in stark contrast to the one-size-fits-all model that places spray heads every so many feet no matter what type of plants are there.
---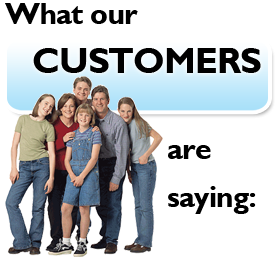 We hadn't had a working sprinkler system for over two years. My husband had tried to fix it once, but that just made things worse. Your guys had it up and running in just under two days. Not only that, but my lawn has never looked better.

- Marcy Hinkle -
I recently purchased a new house in Mesquite and was looking for a way to make the landscape sizzle. I decided that a new sprinkler system was just what I needed. It took less than a month from concept to installation - is that even possible for a custom design? Wow.

- Fred O'Berry -
---
Why Call Our Dedicated Mesquite TX Sprinkler Repair Team?
We offer up front estimates for all work.
We explain exactly what we're going to do and why we're going to do it. In English!

We schedule our appointments around your availability.

When we say we'll be there, we'll actually be there!
We only use equipment by Hunter, Rain Bird, and the best manufacturers in the business.
We offer free estimates on new installations.
Our new sprinkler systems are built to last 20-25 years with only minimal maintenance.
We offer emergency 24 hour sprinkler repair service.
Our team is fully insured, fully trained, and fully ready to work.


---
We Offer Sprinkler System Optimizations in Mesquite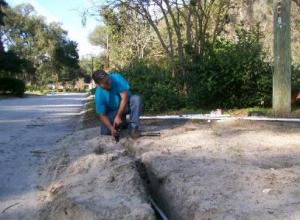 Our Mesquite sprinkler repair technicians will also take into account the pressure of the water delivered to each individual spray head. This is very important when it comes to planting beds as a hard spray can knock off delicate flowers and destroy the entire reason for the planting bed in the first place. Every head will be calibrated from direction, flow rate and pressure so that it achieves the maximum irrigation in the most efficient time. This type of system optimization does require a controller unit (something that is often quoted as an "add on" for the one-size-fits-all systems) that will allow you to set-it and forget-it. Once the program is put into the controller all you have to do is sit back and enjoy your lawn.
Our sprinkler installation team does far more than residential and commercial installations, in fact a majority of our business comes from preventative maintenance and minor repair work. We like to think that our sprinkler repair techs are some of the best trained and most experienced irrigation technicians that you'll find anywhere in Texas.

Call our Mesquite sprinkler repair techs to see how professional sprinkler service is supposed to work. We'll schedule you for a site evaluation and get you started on your way to a better landscape today.
---
We Also Install & Maintain Landscape Lighting

Installing or updating your landscape lighting is one of the fastest and most impactful ways of making your house look incredible. Whether you know exactly what you want done, or you're looking for lighting designer, you're in the right place.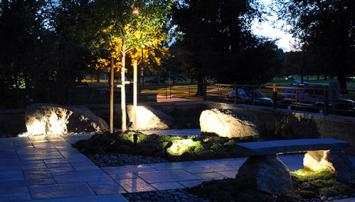 Our team can install, replace and/or repair:

Flood lights and spotlights
Walkway and path lights
Step and stair lights
LED and solar lights
Rope lights
Seasonal lights
Call now for a no obligation estimate, or to speak with one of our team members.

---
Need a Great Mesquite Plumbing Company?
If you ever need a great Mesquite plumbing company that offers up front pricing, 24 hour service, and a team of certified, licensed, insured, and bonded technicians who just wont quit, then we have the Mesquite plumbers for you.